Relevance beats impressions
Creator marketing is no longer just about reach. We help brands craft meaningful partnerships that foster social conversation, brand favorability and purchase intent.
Our capabilities span the entire creator-to-consumer journey
Cultural Insights
Creative Development
Creator Management
Targeted Amplification
Events & Production
Seeding Kits & Gifting
Travel & Hospitality
Measurement & Reporting
CREATOR SELECTION: ART & SCIENCE
We've invested in amazing technology to help us with creator identification and vetting, but never rely solely on technology to make decisions.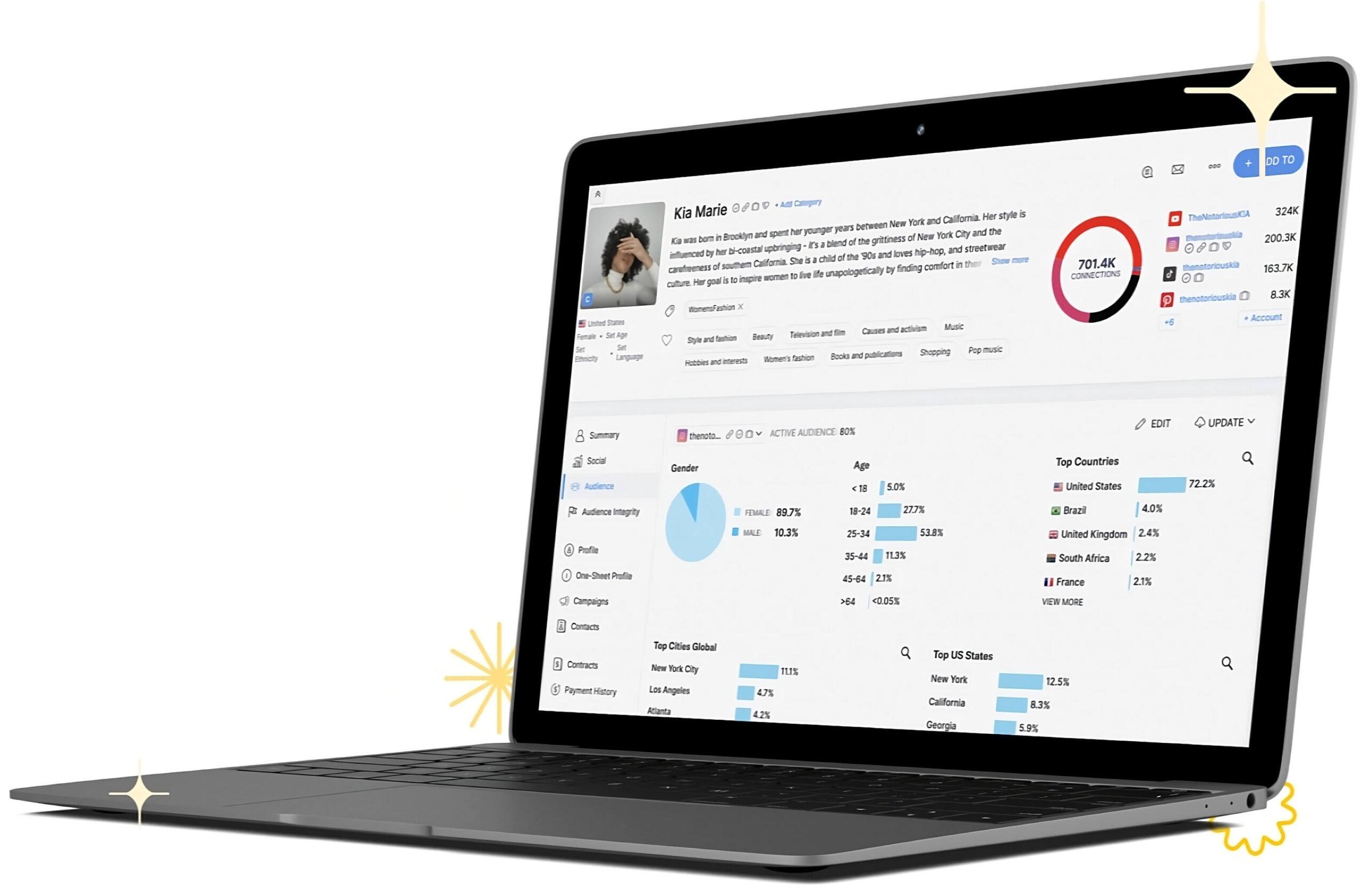 Data Analysis
We tap Creator IQ and Julius, the best tools in the industry for data-driven talent discovery.
Human Vetting
We have robust manual vetting criteria to ensure brand fit and brand safety.
Media Scan
We research media outlets to ensure no negative or unwanted press attention.
Paid support is integrated
Customizable Approach
Paid campaigns built with the talent deliverables in mind, not line items tacked on to a larger ad set.
Media Buying Specialists
Media buyers who are experts in creator campaigns, optimizing performance in real-time for optimal results.
Operating at Scale
$30M+ yearly media spend across paid platforms like Meta, TikTok, Twitter, Snap, Reddit, Twitch, and more.
Tailored Reporting
Reporting cadence, formats, KPIs, lift studies, and optimization metrics tailored to your campaigns.
Personalized hospitality, events, and concierge service handling high-end engagements and intimate gatherings:
Event design and execution
High-end concierge & accommodation
Collateral design/printing
Seeding kit design/production
WE'RE EVOLVING HOW TO MEASURE SUCCESS
We always report across the full funnel of marketing KPIs, but with a focus on deeper and more meaningful engagement like social listening and brand lift.

We don't just want to report on how many people we reached, but rather the actual cultural impact we've had on a community.